Disclosure: I received these items in exchange for my honest review. All opinions and experiences are my own and may differ from yours.
Baby Bee Mod Hooded Towels!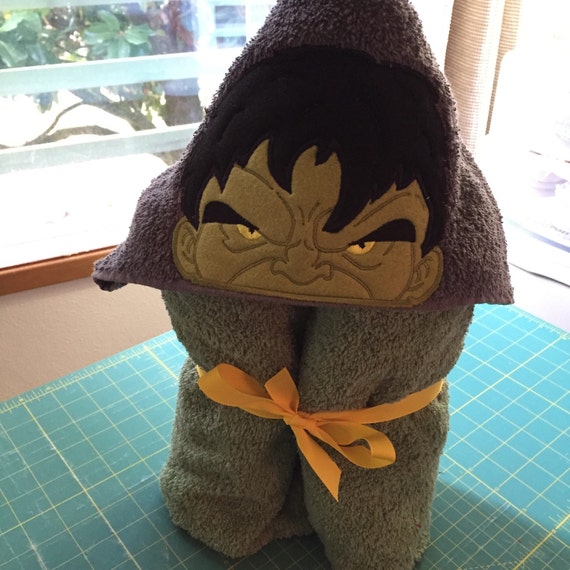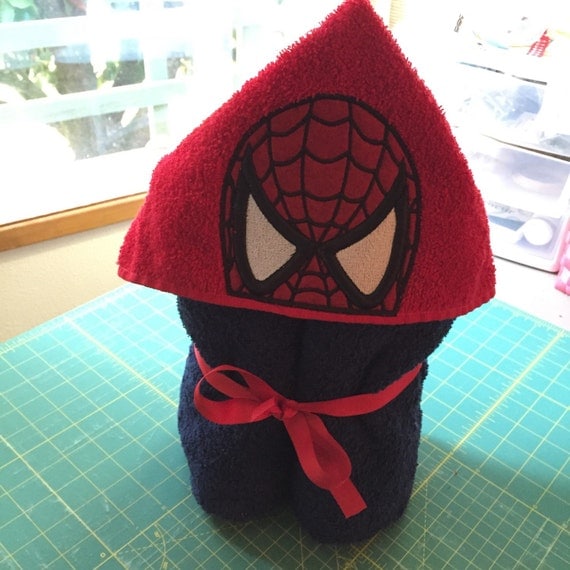 We received these two awesome hooded towels from
Baby Bee Mod
!
Angry Hero
(Hulk Inspired) and
Web Hero
(Spiderman Inspired) hooded towels ($29.95ARV/ea). These hooded towels are made with 100% cotton terry cloth towels. The images are embroidered on the hood which is attached to a full sized bath towel. I love that she uses full sized towels, they will "grow" with your child from toddler to big kids. All raw edges are serged for a professional finish and to secure the fibers.
Hattie can do many different embroidered designs and even personalized towels with the child's name.
I chose Web Hero (Spiderman) for my youngest son who is currently "into" Spiderman and I chose Angry Hero (Hulk) for my middle son who has been into Hulk. They both absolutely love their towels and we received them on a nice hot summer day, so of course after opening their towels they asked to go on the slip n slide and then they could use their towels. So we did and they had a blast.
My boys are 5 years old and 3.5 years old, the hood fits nicely on both of their heads. The body of the towel is perfect it goes down to Cade's (5yo) knees and just above Ezio's knees. Nana and Bumpa have a swimming pool and hot tub, so they have also enjoyed taking their new towels down to their home for after swimming or hot tubbing (don't worry, we turn the hot tub temp down for the kids).
After several washes these hooded towels are still in perfect/brand new condition. No issues with the embroidery or the hood attached to the towel. All of the embroidery is very secure and you can tell time and love has gone into creating these.
Baby Bee Mod's other Products & Discount Code!
Baby Bee Mod offers SO many products, huge variety of baby, toddler and children's items. Here is a collage show casing just a small amount of the other items offered. Be sure to use discount code MAMI10 for 10% OFF your order!
Be sure to check out Baby Bee Mod on Etsy to view all of the products offered!
What does Baby Bee Mod offer that you like the most?