Disclosure: This post contains affiliate links meaning I will be compensated if you make a purchase after clicking my link.
Swimwear at Bonobos
Any plans to go jump in a lake this summer? How about catching a few waves or lounging like a boss by the pool? Whatever summertime swimming fun you have planned, it'll be all the more enjoyable in a pair of Bonobos' swim shorts.
Their
9" board shorts
are functional, versatile, and quick-drying, which means you can go right from the pool to a cold drink in the lounge without leaving a water trail behind you.
They've also got slick-looking
7" board shorts and trunks
that are perfect for those who prefer their swimsuit to hit a bit above the knee.
And for those fellas who don't mind showin' some leg, Bonobos' Summer Shop also features a vintage-inspired
5" short.
Hey, if you've got it, flaunt it.
Whatever length you prefer, the fit, style, and design of these trunks will make them your go-to swim shorts this summer.
You can can find all of Bonobos' swim and summer-fun styles at their
Summer Shop.
Plus, you'll get
free shipping
and
free returns
when you buy any of Bonobos' summer styles!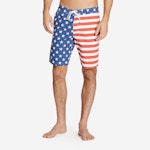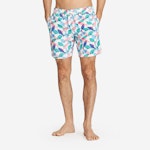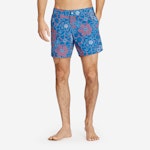 Shop Bonobos Summer Styles!
If you're a new customer to Bonobos, sign up for their newsletter and receive 20% OFF your order! Just simply enter your email address and then check your email to follow the instructions.